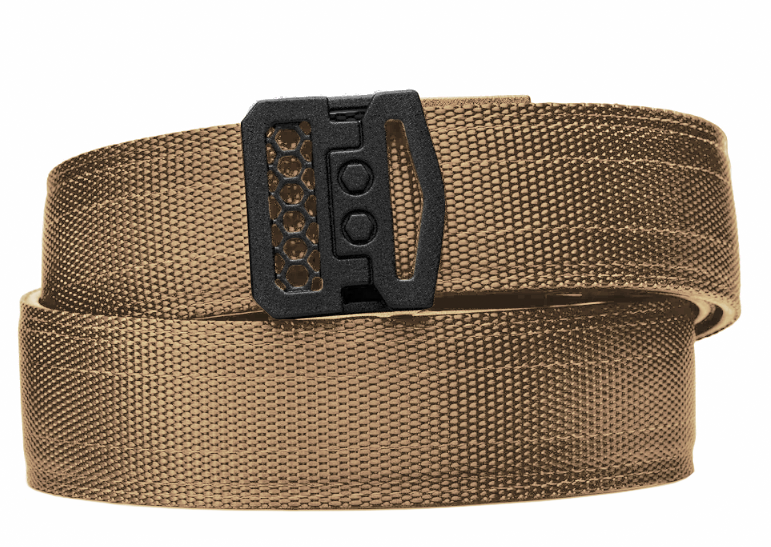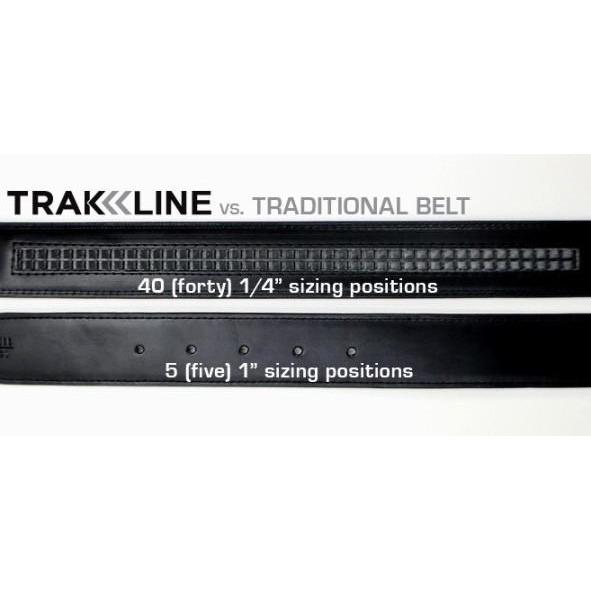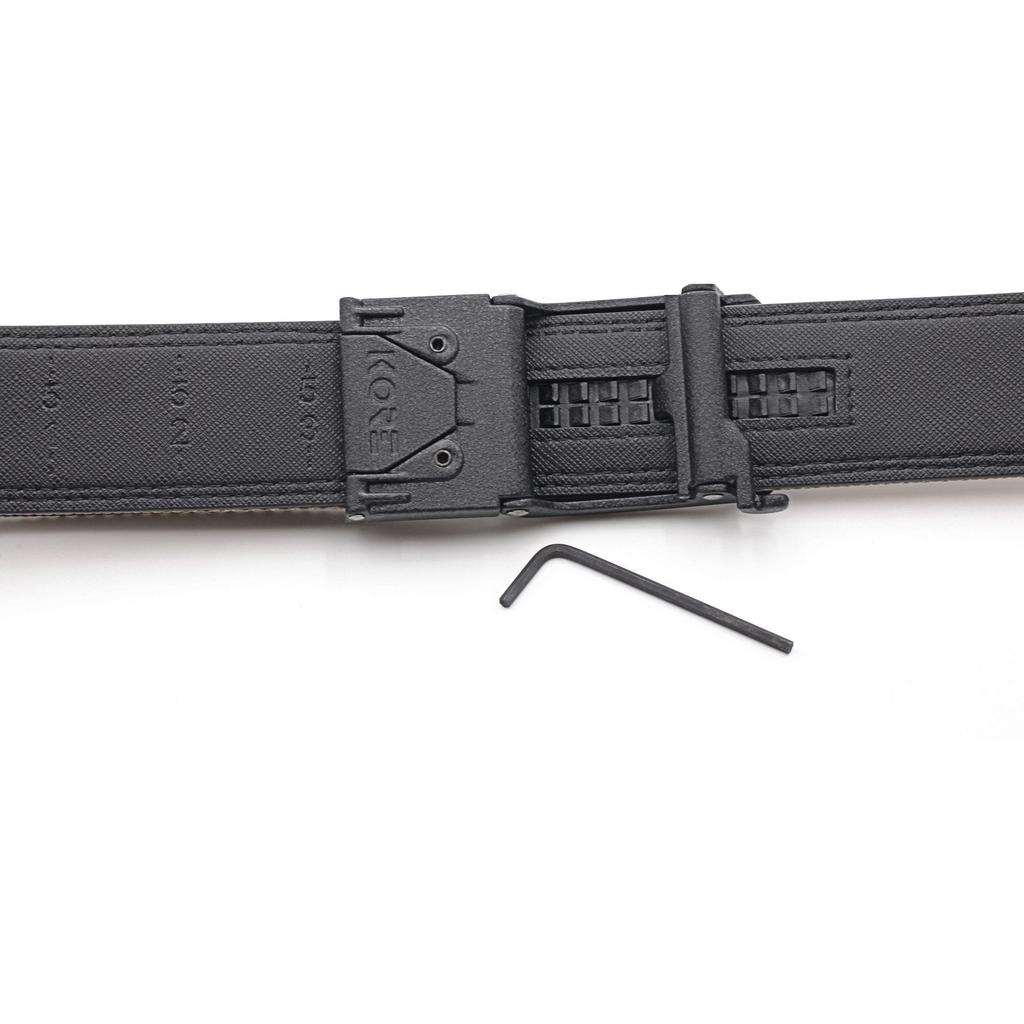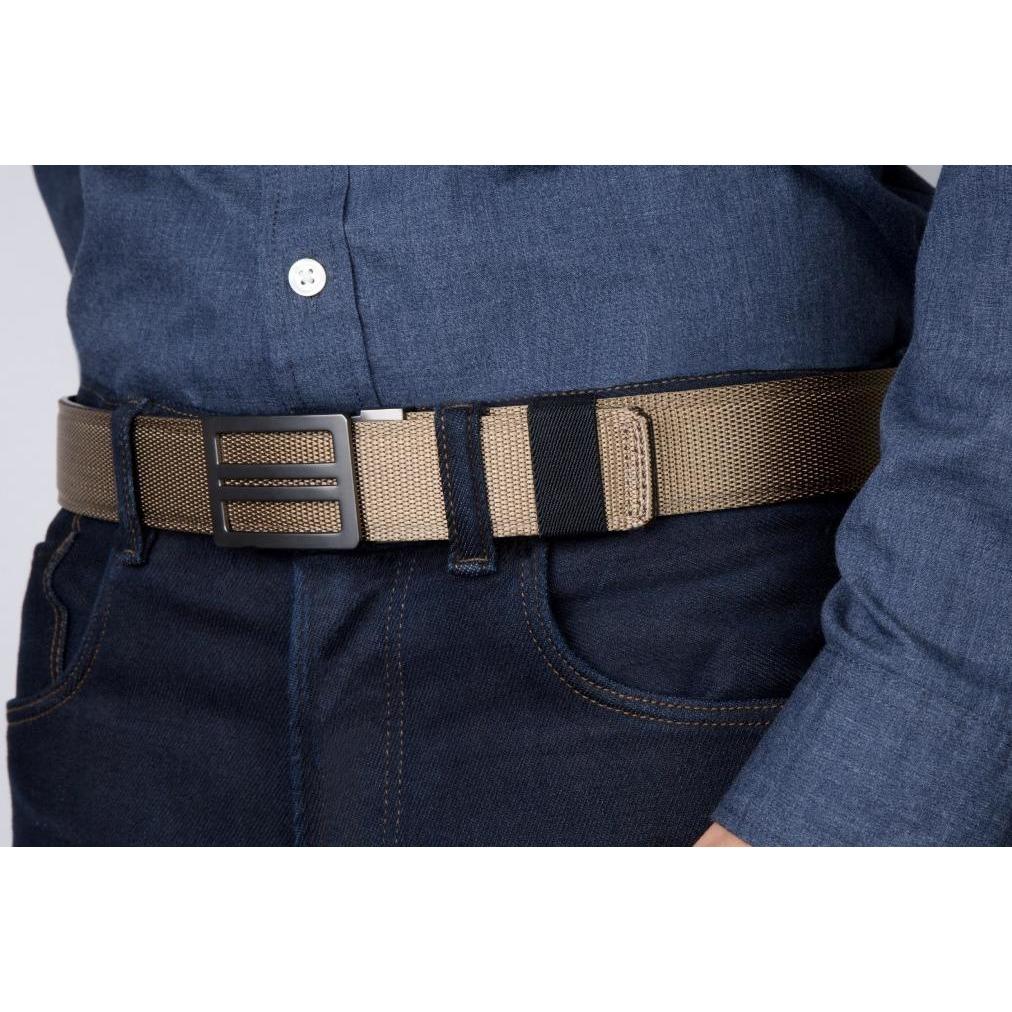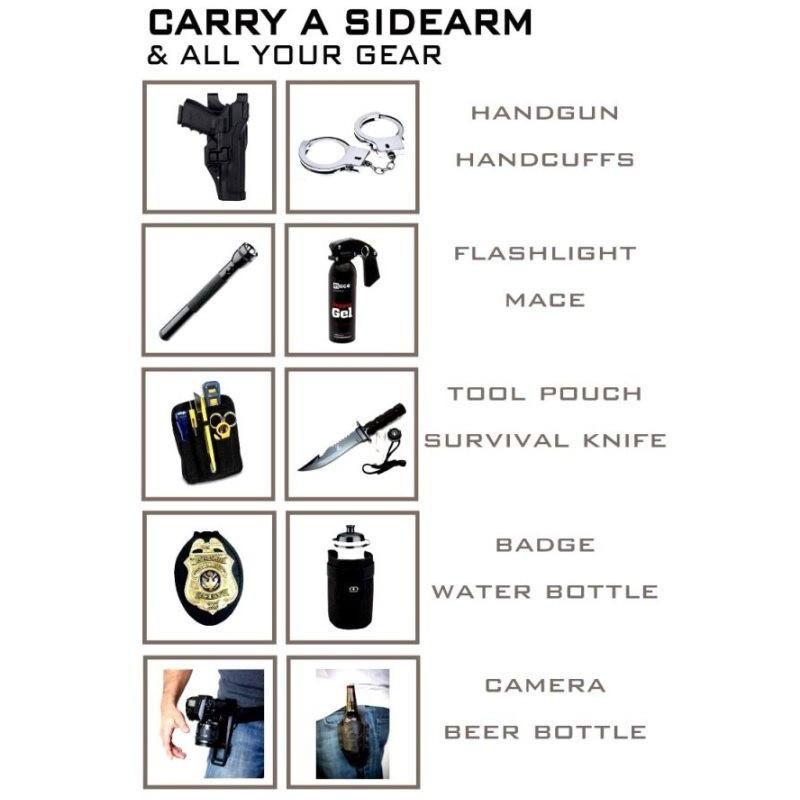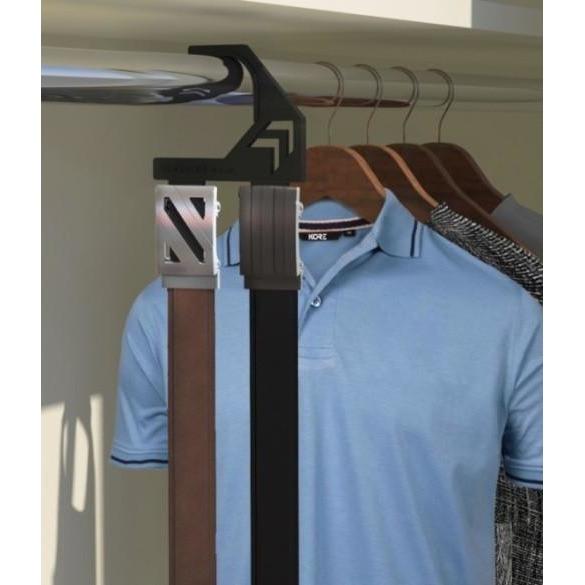 x10 (Retailer Exclusive) | Coyote Tactical Gun Belt
PURCHASE OF THIS ITEM SUPPORTS THE BIKE WITH BIRD FOUNDATION
In stock, ready to ship

Inventory on the way
Includes:  X10 Style Gun Buckle & Coyote Tactical Reinforced Belt  [+1 belt keeper, hex wrench & set screws] 
KORE Tactical belts are constructed to support small to full-size firearms, magazines and additional gear. Tactical belts are 2X's as stiff as our leather gun belts.
Best fitting, most durable tactical belt you'll ever wear. Precise, secure fit provides a smooth, fast draw every time.
NO Belt Holes. Instead Kore concealed carry belts use a hidden track with 40+ sizing points, to adjust ¼" at a time. Result =

 

800% more adjustable

 

vs. traditional gun belt. 
Nylon Web outer layer, Super-Fiber

 inner lining

 

with proprietary

 

Reinforced Power-Core™

 

center (Rated to 500 lbs.). Belts are very durable & stiff enough to support small to heavy weight holsters, firearms, magazines, etc. (8 lbs. max). Classic buckle designs available, because no one needs to know you're carrying. 
Tactical Belts are

 

1.5" wide

 

and One-Size

 

to fit any waist from

 

24" up to 54". 
Belt is secured to buckle using large teeth clamp & 2 set screws with hex wrench (included). 
Includes matching Velcro Belt Keeper to keep the tip of your belt secure against your waist.
30-Day Money-Back Guarantee & 1-Year Warranty with

 

Patented

 

technology. Interchangeable with all Kore X-series gun belts & buckles – NOT with fashion belts. 





GUN BUCKLES
The heavy-duty ratcheting gun buckles (4.5 cm x 6 cm) are constructed of either high-grade, zinc alloy, with an electroplated gunmetal or black powder-coat finish, or solid stainless steel (all contain nickel). The buckle mechanism features our Kore designed and patented, spring-loaded system that's durable, reliable and won't stick. 
All gun buckles enlist the use of 2 set screws (M4 x 7 mm length), and a row of teeth, to securely hold the belts into the buckles. This upgraded system is extremely secure. An Allen wrench is included (2 mm). 

Choose any of our X-series gun buckles (1.5" wide) or beefier Garrison (1.75" wide) styles. The only difference between buckle models is the style & width - the functionality is identical. 
GUN BELTS
Kore EDC gun belts feature a 10" virtually indestructible, hidden track with 40+ size positions to adjust with. Now you can precisely adjust your gun belt in small 1/4" increments for a perfect fit. It's the ultimate concealed carry belt for work, play, the range, or even out on the town. 

All our gun belts (leather & tactical) feature our Proprietary Reinforced Power-Core™ center. This unique blend makes our belts sturdy and stiff enough to support your firearm and gear with out any sag, yet flexible enough to sit, walk, or move in all day. It's the most secure, comfortable gun belt you will ever wear. 

EDC Leather & Tactical Gun Belts are 1.5" wide or 1.75" wide, 5 mm thick, and designed for IWB, OWB and Appendix carry situations. Belts come in regular and XL sizes to fit waist up to 54". Check sizes when ordering.  The 1.75" wide belts are not ideal for IWB or Appendix.  

Leather gun belts are constructed using 2 full-length pieces of Top Grain leather and designed to support loads up to a maximum of 4 lbs. (total weight). These belts are not designed to serve as tactical or duty belts, but rather EDC belts for work, play, dress, casual and a night out on the town.  
Kore nylon web tactical belts are stiffer and more rigid than our leather gun belts, and intended to support heavier loads and more gear. Constructed using Nylon Web outer layer (rated to 500 lbs.), Reinforced Power-Core Center™ and Super-Fiber inner liner for added strength and durability. Tactical belts are designed to support holstered firearms or gear up to a maximum of 8 lbs. (total weight). Tactical belts include one Velcro style Belt Keeper to keep the belt tip flush with your pants.  




SIZING GUN BELTS
Gun belts are ONE-SIZE and FIT ANY WAIST from 24" up to 44"  [XL & Tactical belts up to 54"]
Here's how to trim your new belt for a perfect fit. It's easy and only takes a minute to do.
On the back of the belt we printed a sizing ruler. Locate your pant size on the ruler - ADD 4 inches and CUT - using sharp, heavy-duty scissors.
For example, if your pant size is 32" – cut the belt at 36" mark. If your pant size is is close to the maximum – do NOT cut the belt. Proceed to step 3.
Using the wrench that is included, loosen the screws on the back of the buckle.
Insert cut or blunt end of belt into buckle teeth and clamp down firmly. It's OK to use force if needed (use tabletop for leverage) -  the buckle won't break.
Tighten the screws until they are flush with the buckle.  You will get resistance.
Feed belt around your waist (L to R), thru buckle and the first belt loop. Pull until belt feels snug.
Ideally, your belt tip should extend beyond the first belt loop by 2-3 inches. If your belt is too long – just remove the buckle and trim off one inch at a time until the desired length is achieved. Cut with Caution. 
- Belts ship USPS priority with calculated rates.
- Free Shipping with orders $99 or more.
Please see conditions and procedures in our Shipping policy for more details.
RETURNS AND EXCHANGES
Can I return a belt I purchased?
- You can return a belt ONLY if it has not been cut to waist size. It has to be returned in original condition.
Please see conditions and procedures in our Refund policy for more details.